Residential Independence project
About 5,000 Victorians are seriously injured in transport accidents each year. Of those, about 150 sustain serious spinal cord or acquired brain injuries.
A state-wide shortage of housing for some of its most seriously injured clients led the TAC to create Residential Independence Pty Ltd (RIPL) to provide housing that allows people to regain choice, control and independence in their lives.
RIPL is designed around the principle that a lack of appropriate support for everyday tasks can be a major barrier to regaining quality of live following a debilitating injury.
By developing innovative, accessible housing, RIPL is assisting people to live full and independent lives.
Where are the RIPL Housing projects?
RIPL has completed nine projects to date, which has created 45 individual client apartments and units.
These developments are located in Abbotsford (completed in 2013), Lilydale (completed in 2014), Glenroy (completed in 2016), Frankston (completed in 2016), Wheelers Hill (completed in 2018), a second development in Glenroy (completed in 2019) and Geelong (completed in 2020)
RIPL have also delivered new apartment developments in Ringwood and the Melbourne CBD (both completed in 2022).
Frankston independent living units video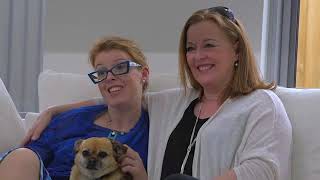 Who is suitable for RIPL Housing?
TAC clients who:
want to live independently in their own home;
have high support needs and require support to maximise their independence;
have capacity to and are willing to share some of their support;
can live in close proximity with neighbours (i.e. people with similar support requirements);
are committed to working with a support organisation to achieve maximum independence; and
are willing to use innovative assistive technology to assist them to live independently.
The TAC works with the client, their support network and their treating team to assess a potential client's suitability for this housing option.
TAC client James shares his story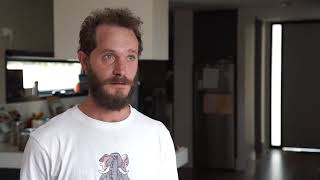 How does RIPL design its developments?
RIPL developed its own design standards, as no single standard or combination of standards met the housing requirements of TAC clients.
All of RIPL's homes incorporate assistive technology to maximise clients' independence. A key feature of the assistive technology is that it is easily adaptable to meet the needs of a wide range of TAC clients.
The current version of the RIPL design brief is available for download via the links below.
Better Outcomes by Research
The TAC invests in research to evaluate the outcomes from each of RIPL's developments. This research assists the TAC and RIPL to understand what we do well and what can be improved - always with the aim of assisting our clients to live fuller and more independent lives.
The links below provide more information.
RIPL's Privacy Policy
Tell me more
For more information please contact the TAC Customer Service Centre on 1300 654 329 or speak directly with your TAC support coordinator.
Media Releases
For more information please see our media release page.
Take a virtual tour of the Abbotsford Units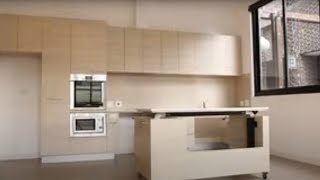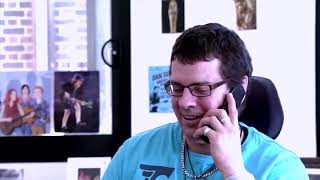 I love having my flat.
I'm just happy, because this
is a brand-new flat, though.
I've got one of my carers
five days during the week,
so there's always someone
to call on if I need someone there.
When we see Matthew
living independently, we just...
For both me and my husband, we just
feel so happy and proud for him,
because when I see him
in his own environment,
in his new apartment,
it's wonderful.
For Matthew to be able to get out
socially is terrific as well,
because he can go to the football,
he can go to concerts.
There's just so many
more opportunities for him
to do the things
that he really wants to do.
I go the gym three times a week.
Go out for lunch on every Saturday.
I go to the city or to
Victoria Gardens every Thursday.
The TAC has been
a really big lifesaver,
I guess, for us,
because Matthew's needs have
been so great since his accident.
There's so many more
opportunities for me down here.
I'm so lucky.
Take a virtual tour of the Lilydale units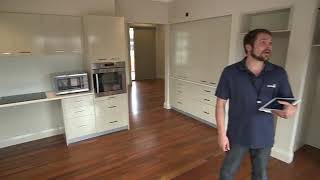 Hear from a resident