The Transport Accident Commission has launched a new initiative encouraging Victorians to activate their smartphone's 'Do Not Disturb While Driving' function when behind the wheel.
The #DNDWhileDriving initiative, which comes off the back of the TAC's recently launched distracted driving campaign, features a series of light-hearted instructional videos, showing drivers how to activate 'Do Not Disturb While Driving' - a simple and impactful way to curb mobile phone distractions on the roads.
Australian comedians Sam Simmons and Aaron Chen have thrown their support behind the initiative and will help engage Victorians on the issue of driver distraction, and show just how simple it is to activate the 'Do Not Disturb While Driving' function.
In their videos, the duo is shown activating the function on their own phones, and having fun creating their own personalised 'Do Not Disturb' auto-response messages throughout.
While the #DNDWhileDriving initiative takes a playful approach to tackling driver distraction, it is born from an urgent need to address a serious problem on our state's roads.
A recent TAC survey of 1,742 road users showed a third of license holders aged 18 to 60 years admitted to using their mobile phones illegally while driving.
TAC Senior Manager Engagement Meg Jacobs said the new initiative encouraged the community to work together to tackle driver distraction - one of the most complex road safety challenges faced by today's road users.
"So far, 2019 has been a tragic year on our roads and we know that mobile phone distraction is a major factor causing death and serious injuries," Ms Jacobs said.
"Just a two second glance at your phone in a 50 kilometre zone could mean travelling blind for 28 metres," she said.
"Addressing road safety issues requires a comprehensive approach, but we want to show Victorians that there are simple things they can do right now to help make our roads safer," she added.
The TAC will bring #DNDWhileDriving to life on Saturday 20 July via a "Donut Disturb" promotion in the Melbourne CBD. Visitors can attend the activation between 11AM and 2PM at South Bank Spillway, where anyone who activates their 'Do Not Disturb While Driving' mode will receive a free donut.
To find out how to create your very own Do Not Disturb auto-response message, search Transport Accident Commission (TAC) on Facebook and @tacvictoria on Instagram.
Join the conversation! Share a screenshot of your personalised 'Do Not Disturb' message using #DNDWhileDriving, for your chance to win Gold Class cinema tickets.
https://www.tac.vic.gov.au/__data/assets/video_file/0010/378388/Sam-Simmons-Customisation-MASTER.mp4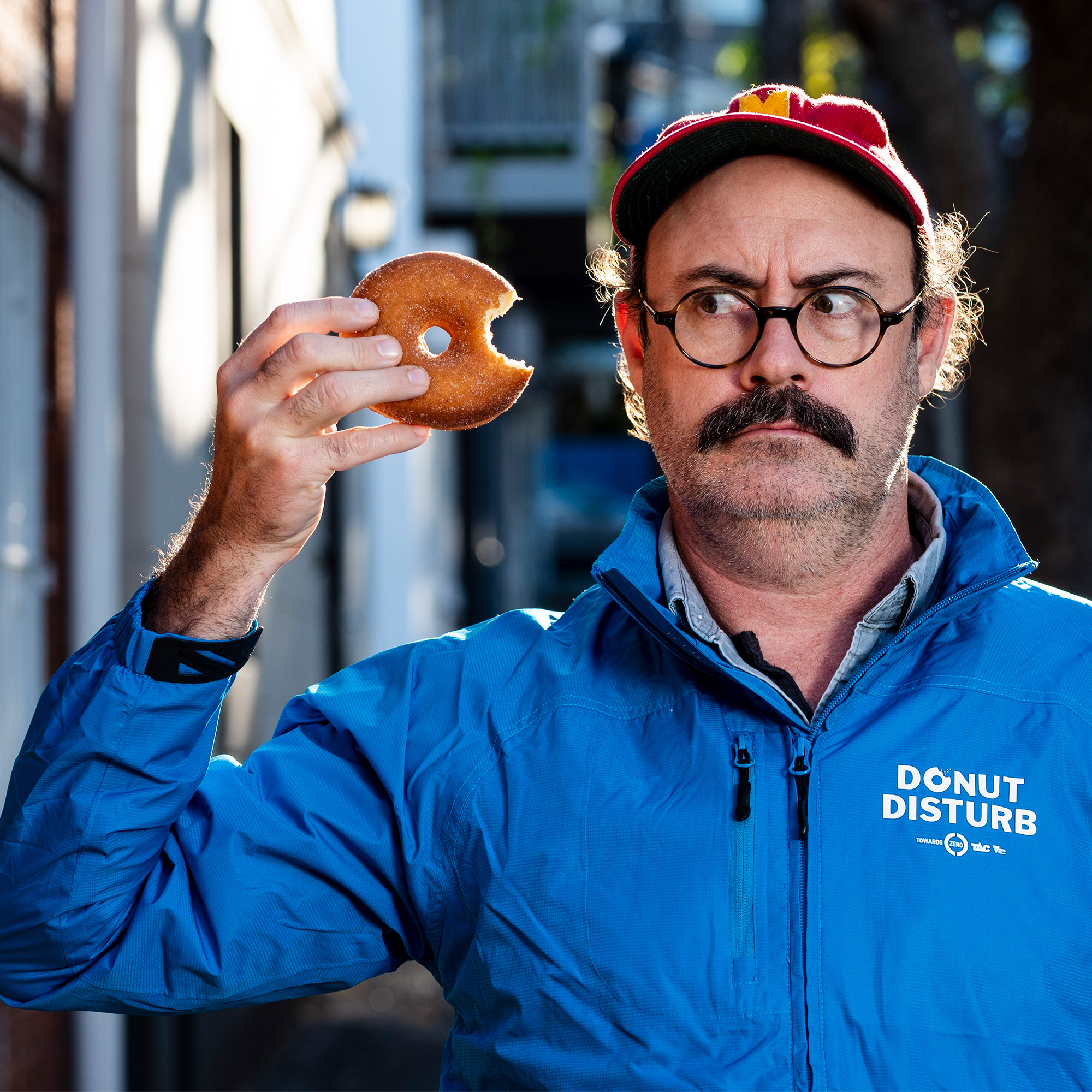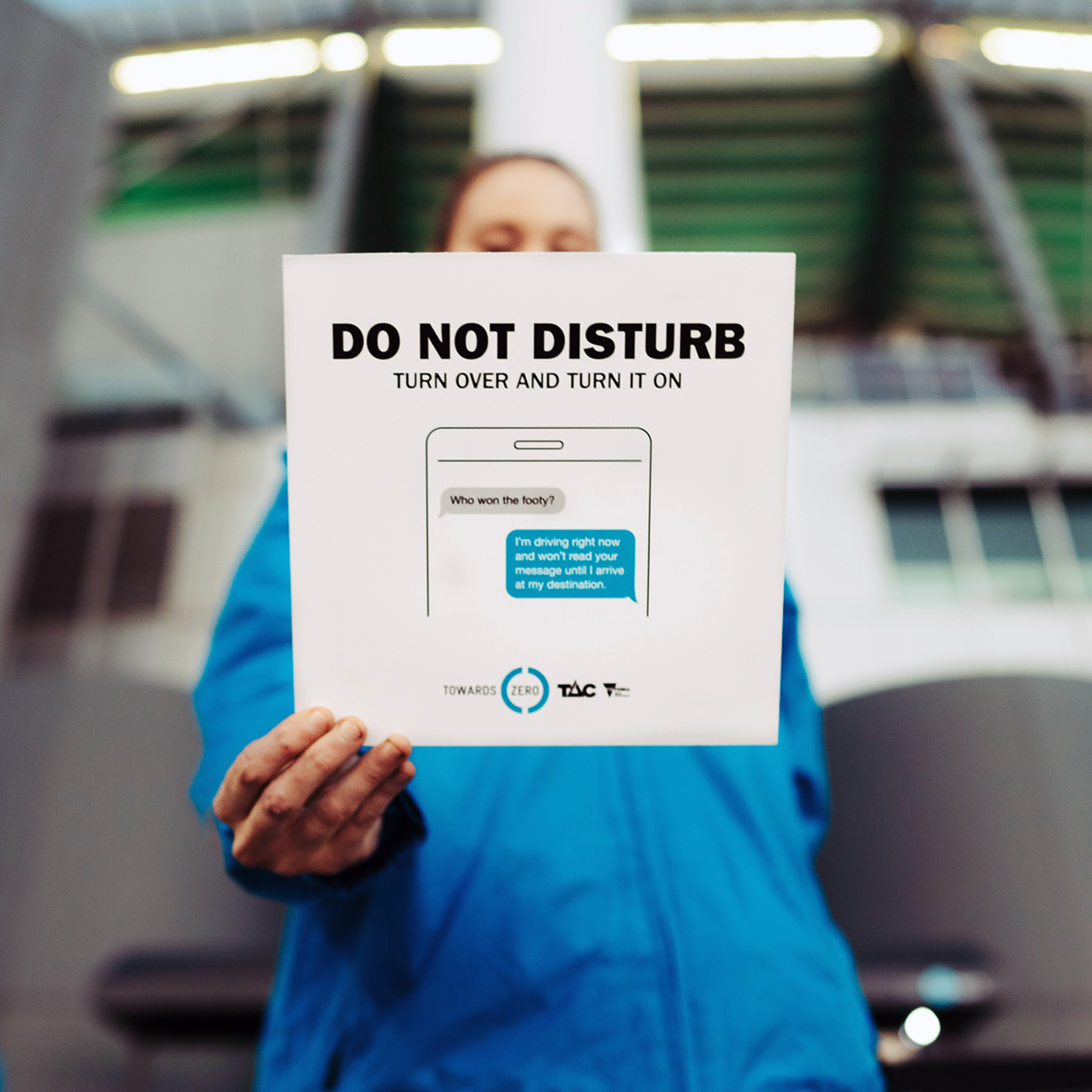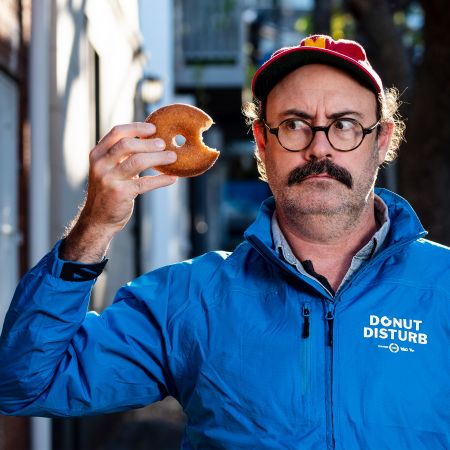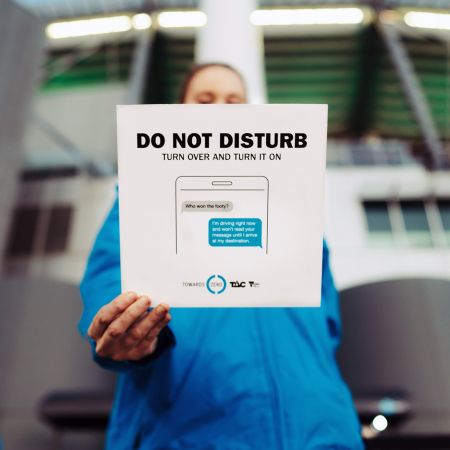 Contacts
Media queries only:
Please refer any other enquiries to: