Western Bulldogs will send a strong message about road safety when they take to the field at Mars Stadium in Ballarat this Sunday.
This is the third year the Transport Accident Commission has supported the Bulldogs' Ballarat home game, and this weekend's match against the Adelaide Crows will focus on the dangers of driver distraction.
It has been a shocking 2019 so far on our roads, with the number of lives lost up 49% on the same time last year.
Distractions, particularly from mobile phones, are a key factor in fatal and serious injury crashes across Victoria, with a TAC survey of 1742 Victorians showing that among licence holders aged 18 to 60 years, one-third said they had used mobile phones illegally while driving.
In a bid to curb the number of distracted drivers on the state's roads, the TAC is encouraging Victorians to activate their smartphone's 'Do Not Disturb While Driving' function. The TAC will have its 'Donut Disturb' team at the Ballarat game, rewarding people with a donut if they activate this function.
The Bulldogs partnership comes on the heels of the recent Toward Zero round, which saw 1000 local football captains playing in a 'zero' guernesy and netballers wearing Towards Zero socks in matches across Victoria.
The Bulldogs will be led on to the field by Ballarat six-year-old Oliver whose uncle John Bourke has been deeply affected by road trauma. Almost 50 years ago, Mr Bourke survived a crash in Ballarat, which claimed the lives of the driver and his two best friends.
TAC Senior Manager of Engagement Meg Jacobs said the Bulldogs' Ballarat match was an opportunity to speak with the community about the role everyone plays in keeping themselves and others safe on the road.
"As the increase in road deaths this year has shown us, it's more important than ever that we engage with as many Victorians as possible on road safety issues," Ms Jacobs said.
"The number of lives lost has been particularly high in regional Victoria, and our partnership with the Bulldogs is one of many ways we are speaking with rural Victorians about road safety.
"The Bulldogs have been wonderful ambassadors for road safety and we thank them for their support again this year."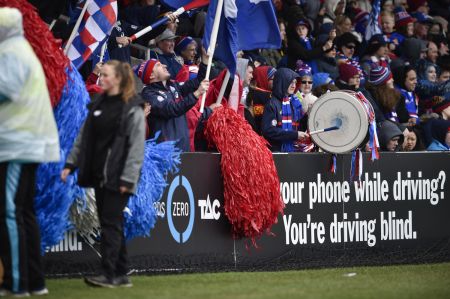 Contacts
Media queries only:
Please refer any other enquiries to: