The Transport Accident Commission is bringing WNBL team Bendigo Spirit to Geelong, with the aim of engaging young regional Victorians on road safety.
The Spirit has travelled to the region for their match against the Southside Flyers on Saturday, featuring Australian Opal and local legend Sarah Blicavs. The landmark home fixture has been made possible by the TAC's newly formed major partnership with the team.
As part of the week's activities, Bendigo Spirit players are incorporating road safety into a number of basketball clinics, encouraging young locals to be safe on the roads amid a concerning trend of lives lost in regional areas.
So far this year, 30 out of the 45 road deaths in Victoria have happened in regional areas. This time last year, there had been 20 lives lost on regional roads.
In 2022, the City of Greater Geelong experienced the highest number of lives lost on its roads (10) of all regional local government areas in Victoria.
Bendigo Spirit players, accompanied by a TAC representative, will participate in six clinics, using their influence to communicate to young people the importance of extensive supervised driving practice prior to licensing.
TAC Chief Executive Officer, Joe Calafiore, said the partnership was an important platform to connect with regional Victorians.
"Partnerships like this are a critical aspect of the TAC's investment in road safety, giving us a direct line with Victorian communities and opportunities to embed a culture of road safety across the state."
"We are thrilled to be able to provide such an exciting opportunity for Geelong students. Finding engaging ways to ensure the next generation is educated and well equipped to make safe decisions on the road is vital in reducing road trauma."
Bendigo Spirit co-captain Kelly Wilson said the team are proud to represent regional Victoria and work closely with the TAC to promote road safety in the build up to this match.
"The team is excited to connect with the Geelong community and it's also a great opportunity for us to show our support for the TAC. We are really fortunate to be able to work alongside them and deliver their important road safety message."
Dedicated content focusing on key regional road safety issues will be shared across the Spirit's social media platforms this weekend, while the TAC will have a significant match-day presence engaging with fans at the Geelong Arena on Saturday night.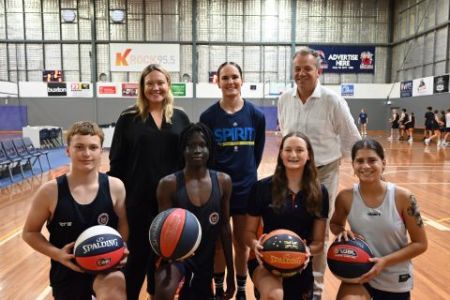 Contacts
Media queries only:
Please refer any other enquiries to: