Victorians are more accepting of speeding on the roads than they are of people playing loud music through headphones on public transport, according to new research.
The Transport Accident Commission today announced findings of its biannual Community Engagement & Social Acceptability Research (CESAR) study.
Worryingly, the findings showed a significant increase in the social acceptability of all speeding behaviours, in particular driving 5km/h over in a 50 or 60 zone, and 10km/h over in a 100 zone.
The study, which surveyed more than 1900 Victorian road users on their attitudes, behaviours, perceptions and concerns on road safety issues, asked respondents to draw comparisons between road use and social behaviours.
More respondents deemed driving 10km/h over in a 100 zone as acceptable (16%), when compared to scanning groceries as cheaper items at the self-checkout (12%).
Similarly, 22 per cent of respondents considered going 5km/h over in a 50 zone as acceptable, compared with 14 per cent for playing music too loudly from headphones on public transport.
TAC Chief Executive Officer Joe Calafiore said the findings were particularly concerning when considering the implications of someone's music being too loud, versus the well-known risks associated with speeding on the roads.
"We need people to understand the impact that speed can have on a crash outcome. Even small increases in speed can have a big impact on our risk of being involved in a crash and how badly we're injured," Mr Calafiore said.
The findings come as Victoria records its worst start to the year on state roads in more than two decades, with 75 people having lost their lives, compared with 51 at the same time in 2022.
Speed remains a key factor in road trauma, contributing to more than a quarter of the 240 fatalities on Victorian roads last year.
"The number of people dying on Victorian roads in 2023 is alarming and we need everyone to work together to turn things around – buckle up, don't drink or drug drive, and don't speed," Mr Calafiore said.
Despite the concerning findings around speed, the CESAR findings showed promising trends when looking at other risk-taking behaviours, with the acceptability of drug driving significantly decreasing in 2022.
Driving while suspended and drug driving were considered the least acceptable road behaviours, with an almost universal belief that being impaired by drugs while driving is as unacceptable as gender-related violence.
The TAC are targeting risk-taking behaviour on the roads through widespread campaigning to address the increase in road death, as well as continuing to support Victoria Police's enhanced enforcement program.
Current advertising focuses on dangers associated with speeding and drug driving – reminding people that if they take risks on the road, they will get caught.
The TAC's CESAR study has been running biennially since 2014, with the research helping to inform the development of programs to assist the Victorian Government's road safety strategy.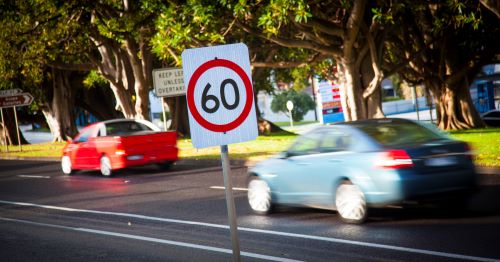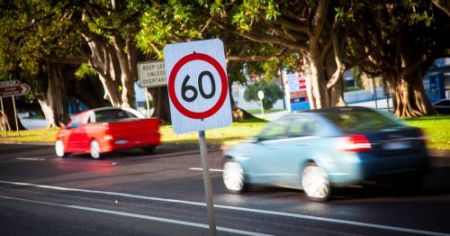 Contacts
Media queries only:
Please refer any other enquiries to: