Victorian sport stars have joined the Transport Accident Commission to make a pledge to keep themselves and others safe on our roads this Christmas.
The TAC and City of Melbourne have installed a giant billboard at Queensbridge Square in Southbank to remind Melbournians why they should be safe this Christmas.
Players and coaches from Melbourne United, Melbourne Victory, Melbourne Renegades and Collingwood's women's team visited the site this morning to show their support to road safety this festive season.
The billboard is covered in thousands of brightly coloured ribbons, inscribed with messages written by real Victorians, to encourage us all to stay safe both on and off the roads this Christmas.
The installation will also make an appearance across regional Victoria, visiting Geelong (16 December), Bendigo (20-21 December) and Shepparton (22 December).
TAC's Engagement Senior Manager Megan Jacobs said the billboard and ribbons would remind Victorians of the reasons to stay safe on the roads this Christmas.
"The festive period is a busy, high-risk time on Victorian roads so this activation will encourage people to take a moment to think about road safety," Ms Jacobs said.
"The holiday season is about spending time with loved ones and no one deserves to face Christmas with someone missing from the table," she said.
People visiting the space will be able to choose a ribbon that resonates with them which they can keep or pass on to a loved one. As people take the ribbons the billboard's message will slowly be revealed.
A photo booth will also allow people to share their own Christmas message on social media.
Ms Jacobs said all road users had a responsibility to ensure every trip was a safe one this Christmas.
"Planning ahead is crucial to keeping safe on Victorian roads this year, avoid fatigued driving, drink and drug-driving, distractions, and slow down," she said.
"We need to plan our trips, factor in rest stops, switch drivers regularly, and if you're planning on drinking, avoid driving altogether by planning ahead so you know how you're getting home."
The installation will be at Queensbridge Square, Southbank until December 20.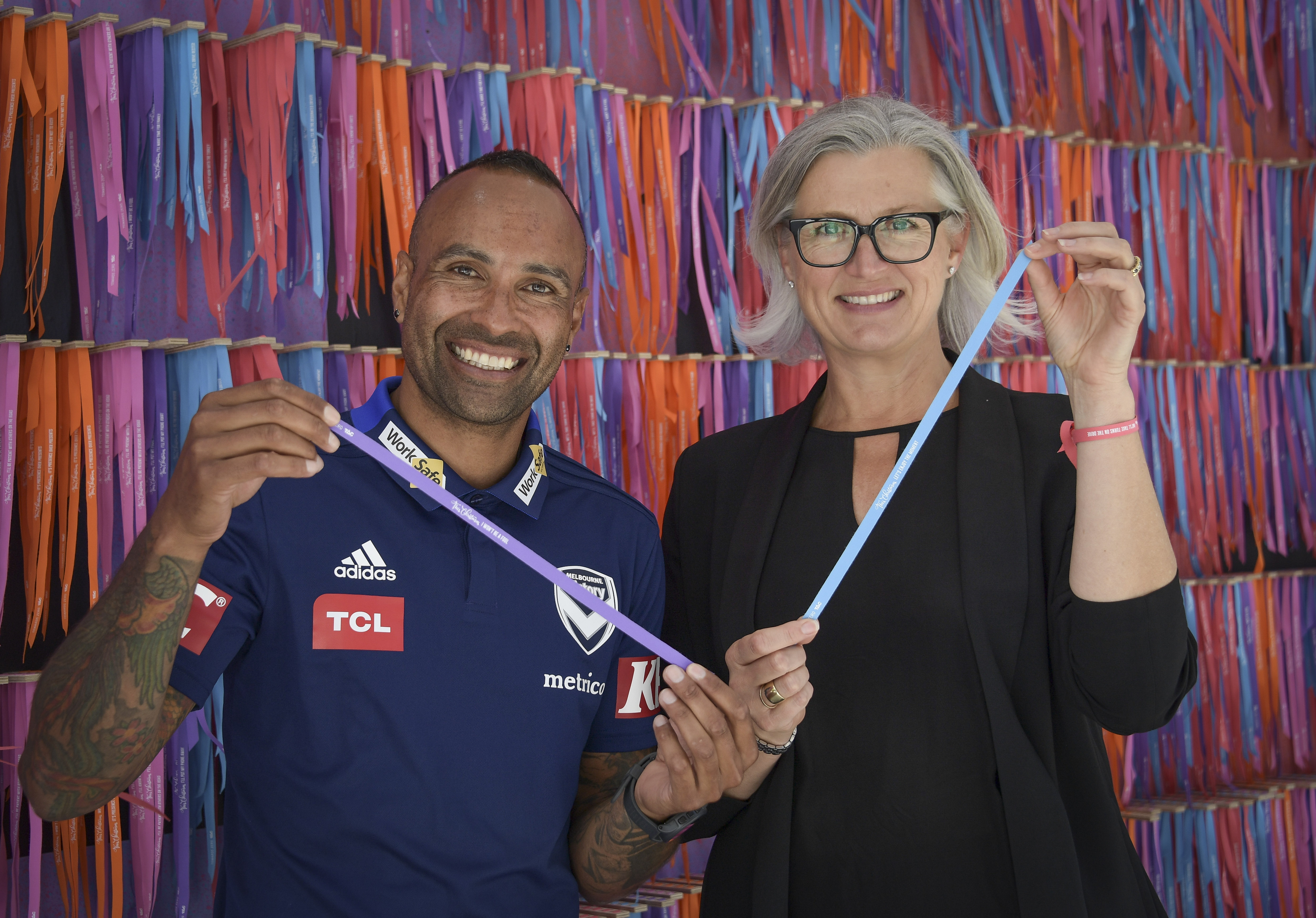 Contacts
Road Safety and Marketing queries, please call 5225 6281
Media queries only:
Please refer any other enquiries to: