The devastating 'death knock' that police make when a person is killed on Victorian roads is at the heart of a new Transport Accident Commission campaign and pre-Christmas safety plea.
While the 195 lives lost so far this year is a record low for the start December, it is no comfort for the families and friends facing Christmas without their loved ones.
With almost one person killed every day between the start of December and Christmas last year, it is critical that the Victorian community rallies behind road safety across the festive season.
Minister for Road Safety and the TAC Jaala Pulford today joined the representatives from the TAC, VicRoads and Victoria Police to launch a new Christmas road safety campaign, 'knocking on doors'.
A television ad, premiering tonight, highlights the worst part of any police officer's job, delivering tragic news to loved ones of people killed in road crashes.
The campaign was developed to remind people about the tragic outcomes of risk-taking behaviour on the roads and urges people to think about the ripple effect of the choices we make.
Last year, 23 people died on Victorian roads from the start of December to Christmas Day, and six people lost their lives between Christmas and the New Year.
The Victorian Government and road safety partners are urging all Victorians to do everything they can to be there for their loved ones this Christmas and beyond.
The TAC will have a strong presence across the state these holidays, including an interactive display launching on Melbourne's Southbank on Friday, before touring regional Victoria, which asks people to make a safety pledge ahead of Christmas.
TAC road safety teams will also be at more than 40 regional events, including festivals and race meetings, providing safe driving advice, free breath tests, giveaways and more in a bid to curb the number of people being killed on country roads.
At the same time, a TAC-funded enforcement program will help deliver an increased police presence with almost 1000 additional hours of police shifts on Victoria's roads during the festive season.
Martin's story
https://www.tac.vic.gov.au/__data/assets/video_file/0012/310602/Knocking-on-Doors-Social-Edits-03-SUB.mp4
Knocking on doors
https://www.tac.vic.gov.au/__data/assets/video_file/0009/310320/knocking-on-doors.mp4
For media use only: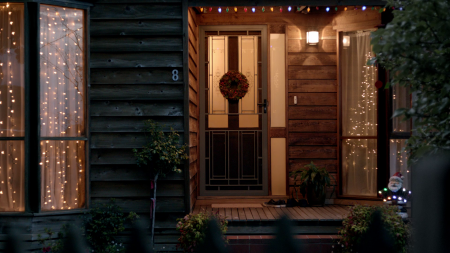 Contacts
Road Safety and Marketing queries, please call 5225 6281
Media queries only:
Please refer any other enquiries to: