The latest vehicle safety features will soon be put to the test at a new world-class facility in the state's south west, thanks to a $2.8-million upgrade to the 1,000-hectare Australian Automotive Research Centre (AARC) near Anglesea.
The Victorian Government has invested $1.5 million to transform a section of the track into an Advanced Driver Assistance Systems (ADAS) testing facility. The Linfox-owned AARC invested $1.3 million for the improvements.
Minister for Roads and Road Safety Ben Carroll said the track upgrade boosts the capability to test the latest safety features, such as auto-emergency braking and lane-keep assist.
The testing will use world-class equipment including steering and braking robots, automated target vehicles, and pedestrian and cyclist dummies.
The improved facility will allow safety features to be assessed against Australasian New Car Assessment Program (ANCAP) rating protocols.
The upgrade also incorporates a program of road construction and line marking to allow assessment to meet ANCAP's latest requirements.
The facility will allow researchers to observe the testing of advanced safety systems in typical road and weather conditions, to better understand how vehicle safety technology can protect road users.
Quotes attributable to Minister for Roads and Road Safety Ben Carroll
"This technology will play a key part in keeping us safe on our roads – which is why we're committed to investing in projects like this."
"The more we're able to test new safety features on the track, the more reliable they will be on our roads."
Quotes attributed to TAC CEO Joe Calafiore
"This upgrade will improve our understanding of the role vehicle safety plays in preventing death and serious injuries on our roads."
"Developing a world-class testing facility reaffirms the dominant role that Victoria plays nationally in supporting road safety."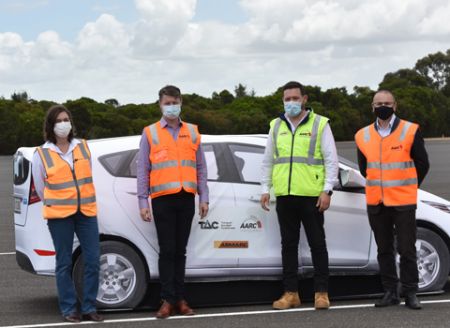 Contacts
Media queries only:
Please refer any other enquiries to: