Renowned Australian and international performers will campaign for road safety as part of a new partnership between the Transport Accident Commission and Victoria's state-wide celebration of live music, ALWAYS LIVE.
High-profile artists, including Isaiah Firebrace and Alice Skye, will use their ALWAYS LIVE performances to kick-start a road safety movement, asking audiences to think about their loved ones and make safe choices on the roads – using the campaign tagline Keep the Band Together.
At the campaign's core is TAC's continued push to reduce road trauma by finding new ways to reach high-priority groups, focusing on deterring behaviours like drink-driving and drug-driving.
ALWAYS LIVE, a State Government-backed initiative funded by Visit Victoria, and has a packed program in November and December with more than 160 events, featuring more than 340 artists.
In addition to performers integrating road safety into more than a dozen live shows, the partnership will allow the TAC to promote safe driving to millions of Victorians through venue activations, a digital content series leveraging artist social media platforms, as well as PR opportunities with ambassadors.
TAC CEO Joe Calafiore said the ALWAYS LIVE partnership provided a new avenue of engaging with priority road-user groups, with the campaign coming at a critical time to speak to Victorians about road safety ahead of the festive season.
"Joining forces with ALWAYS LIVE gives us a unique opportunity to promote a variety of road safety messages in a targeted way that will resonate with audiences across all of Victoria" Mr Calafiore said.
"It has been a tragic year on our roads and the TAC is increasing its presence to ensure our road safety message is seen and heard everywhere – drive safely for everyone and keep your band together."
ALWAYS LIVE CEO Steve Smith said, in partnership with TAC and the music industry, ALWAYS LIVE was promoting road safety to live music audiences, with the Keep the Band Together campaign being integrated into the program to reach large volumes of music fans.
"As a major event and state-wide initiative, ALWAYS LIVE is supporting audiences to get out and experience live music. Whether around Melbourne, in the surrounding neighbourhoods or across the Victorian regions, we want to ensure everyone is getting to and from ALWAYS LIVE events safely," Mr Smith said.
"Keep the Band Together is designed to speak directly to these audiences and in innovative ways. Being able to integrate this important community message into the ALWAYS LIVE program is an incredible opportunity for the live music industry and audiences to collectively raise road safety awareness."
Isaiah Firebrace, Australian singer and former Eurovision contestant, has thrown his support behind the campaign and will use his ALWAYS LIVE performance and platform to advocate for road safety.
"It's the fans we get to perform in front of who make what we do so special, so it's concerning that we're seeing so many lives lost on our roads – we need a find a new way to get the messages out there.
"We've teamed up with ALWAYS LIVE and the TAC to support the Keep the Band Together campaign and use our stage as a way of sharing a message of road safety.
"It's our way of getting fans to realise the role they play in keeping their own band, their band of friends, safe this summer."
For more details about ALWAYS LIVE and to view the full program, visit www.alwayslive.com.au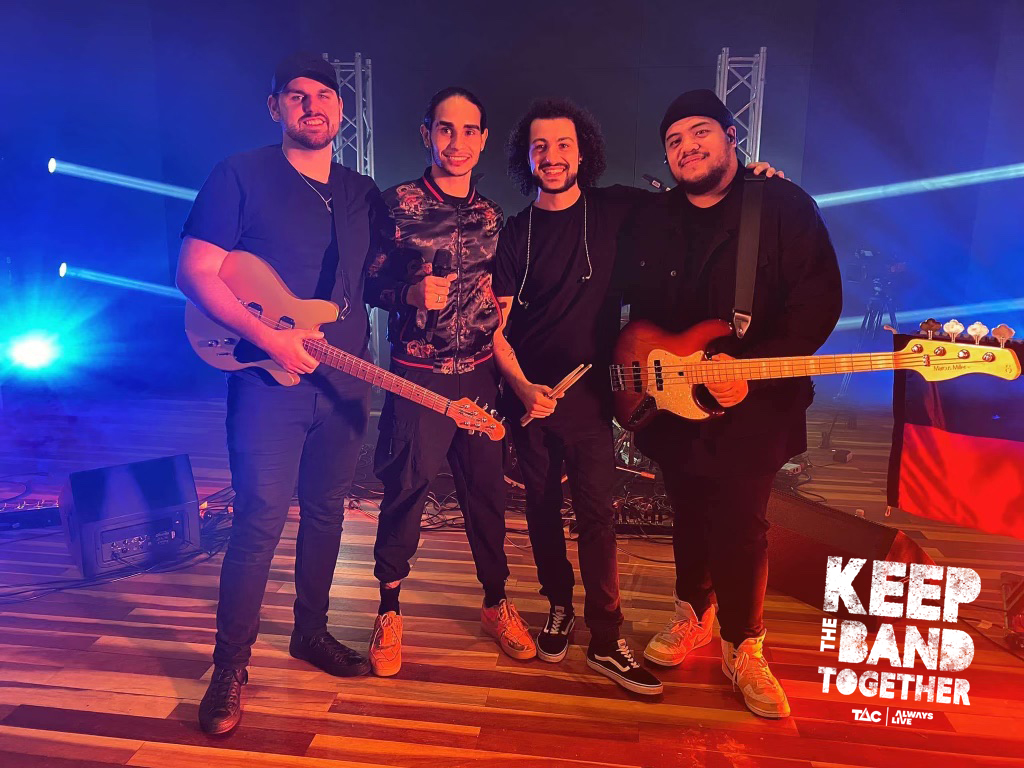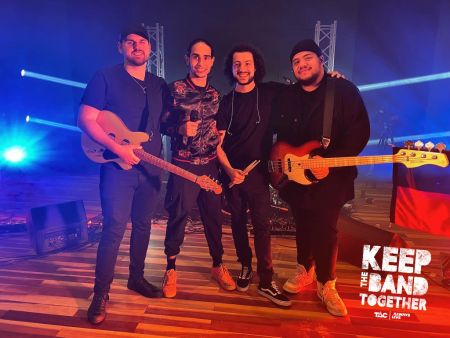 Contacts
Media queries only:
Please refer any other enquiries to: