Our clients' stories
To help and inspire others impacted by road trauma, TAC clients have shared their experiences of dealing with the impacts of road trauma.
They describe their successes, their challenges and the practices that have helped them most during their recovery journey.
Click on the links below to read their stories.
Marty's story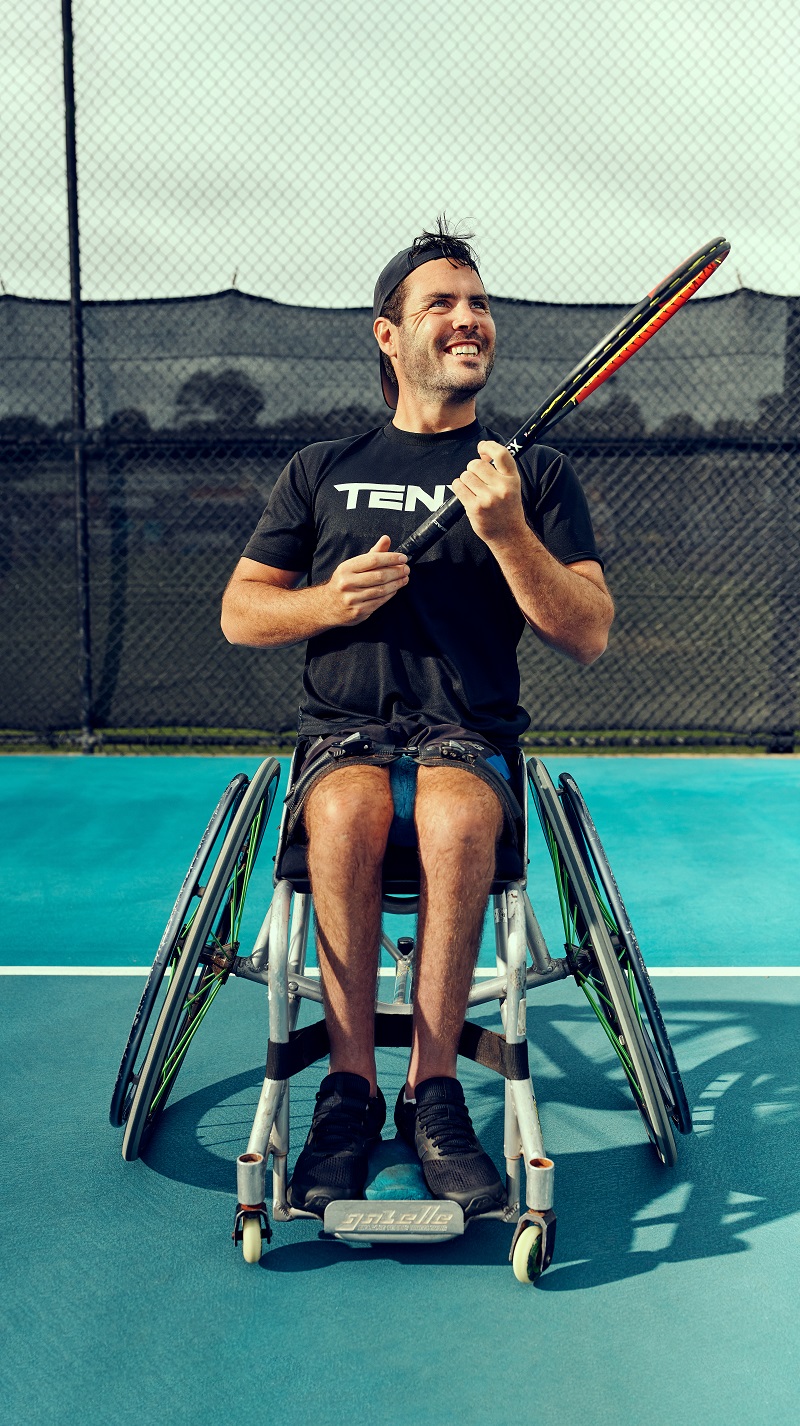 Geelong's Marty Dunn is taking on the world of wheelchair tennis.
After a motorbike accident in 2015, former carpentry apprentice Marty became a full time wheelchair user. But an incredible outlook on life and a happy twist of fate recently saw the 29-year-old represent Australia at the 2020 Paralympics in wheelchair tennis.
Marty was a 'typical 22-year-old bloke' when an accident changed his life. "I worked long days building houses, went to the gym, and went to music festivals with my mates," he says. "I don't remember the accident, but I know my motorbike hit a brick wall at speed. I woke up in hospital the next day and I couldn't move my feet or toes."
Marty took time to adjust during physio, and gained a determined, positive outlook. "At first, I was down and anxious about the future. But after a while I decided 'it is what it is'. My mates were great, taking me out and having a laugh, and the TAC was amazing. They did modifications to my house and moved me into an apartment in the meantime. I also got my driver's licence."
When wheelchair tennis appeared in Marty's rehab program, he gave it a go. "I used to play as a junior, so I already had some skill. I realised it was really helping with my mental health, so I gave it a proper go. I went from training one day a week, to two, to five, to national comps, international comps then representing Australia at the Paralympics in Tokyo. I'm aiming to be the best in Australia next year."
Marty is most proud of how much resilience he has shown. "It's amazing to see my hard work pay off. I hope people who might be in the position I was in five years ago can hear my story and realise that if I can do it, they can do it. They can do anything."
Ahmed's story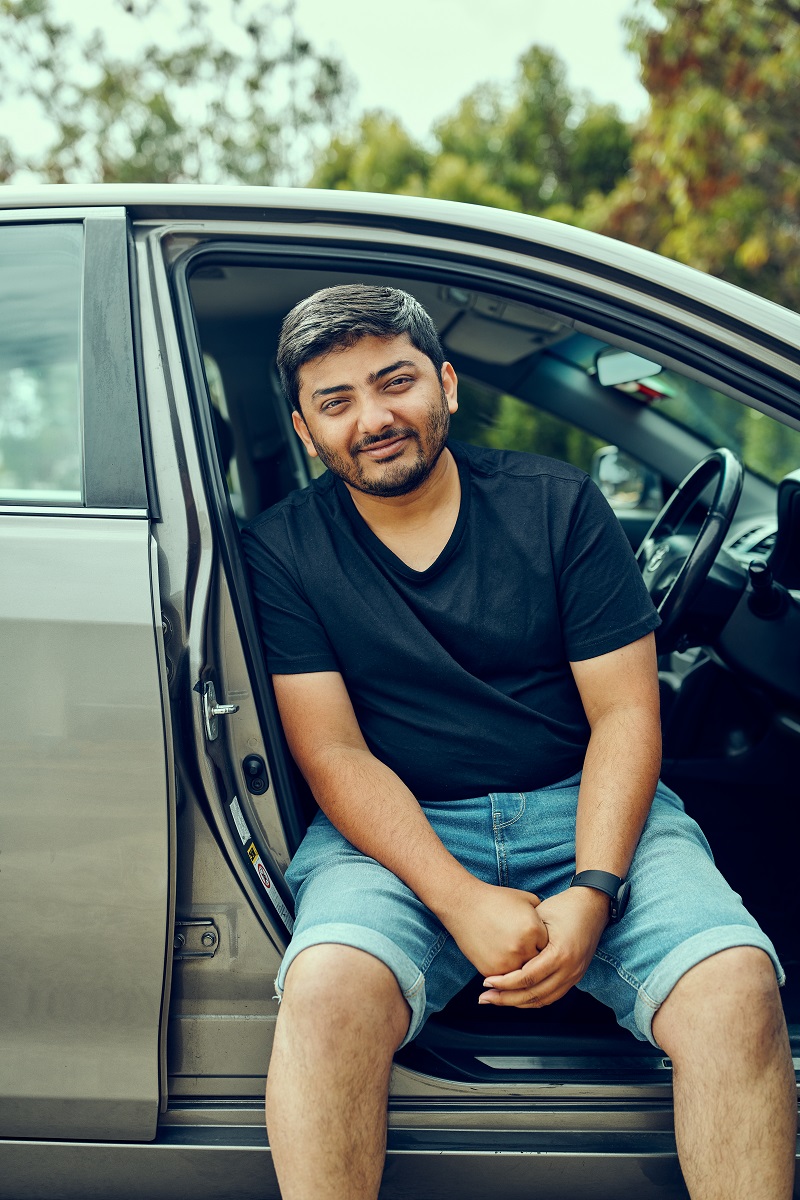 Ahmed is using a positive outlook to get back on track.
After a car accident in 2020 left Ahmed with a brain bleed and multiple fractures, recovery has been a long road. But with the TAC's support, the 27-year-old Highton man is making determined steps towards his future and finding joy.
Ahmed's accident has had a significant impact on him physically. "Before the accident I used to play badminton and cricket, and I was learning tennis," says Ahmed. "I can't run now or play sports. I can't lift heavy things or bend, which makes it difficult to find work."
But the TAC's ongoing support has been invaluable to Ahmed. "The TAC has helped so much with my physiotherapy, and my mobility has definitely increased over the past year. It feels good to be supported by the TAC because I don't have family here. It's great to know that there is someone I can ask for help if I need it."
Returning to work has been difficult, but Ahmed is finding joy in his hobbies. "My double vision makes it hard to drive, but when it's better I have been working in food delivery. I also love playing computer games, watching movies and listening to music. Immersing myself in these things helps take my mind off my injuries."
Ahmed is proud of his positive outlook, despite the challenges he is facing. "I think I'm a quick learner and I am highly adaptive in any scenario, so those qualities have really helped me over the past year and a half. I am proud of that."
Ashlee's story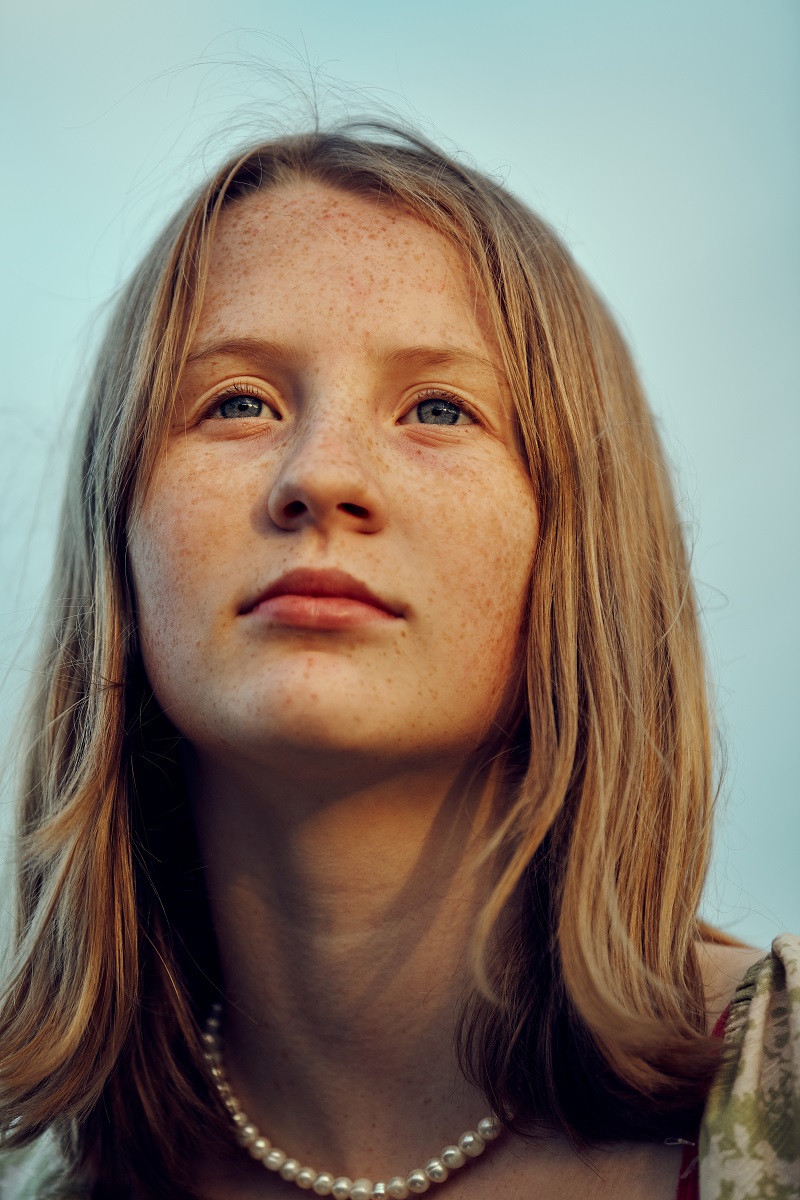 Ashlee is finding a new rhythm in life after a car accident
When a car failed to give way and hit the vehicle Ashlee was a passenger in, she was left with physical injuries, trauma and anxiety. But now the fifteen-year-old is back at school, playing the drums and has a bright outlook on life.
Ashlee doesn't remember her accident, but it left her emotionally scarred. "I try to push bad things out of my head and just think about the positives, so I don't remember too much," says Ashlee. "But afterwards, I would walk a lot of places and didn't really want to get back in a car. I also did physio for neck and back injuries and took time off school."
But thanks to her therapist and the TAC, Ashlee returned to the things she loves. "My therapist helped me become less scared of the car and get back to school. I think it was the first time I missed being at school! It was such a great day and so good to see my friends. The TAC really helped with the physio, checking in and making sure Mum and I got back to our healthy selves. I also started playing soccer again. I'm really proud of how quickly I got back up and running after the accident."
Now in Year 10, Ashlee is finding joy in a new skill and has a great outlook on life. "I started playing drums in December last year. It's a really freeing thing to do, just making music. I'm in a band with my friends now, and I love listening to the Foo Fighters and One Direction. I'm often more cautious about things now, picking the safer option, but I also value life a lot more. I take in all the small things."
Client Voice
At the TAC, we are committing to learning from the experiences of our clients. Our work in this area, called Client Voice, allows us to make informed decisions that will provide positive benefits for those impacted by road trauma. TAC clients and staff work work together to find a better way for the TAC to deliver services to the Victorian community.
If you'd like to learn more or register your interest to take part in our Client Voice work, visit our Client Voice webpage.