Manage your claim online
Once you have lodged a claim, you can use myTAC to manage your claim via our app or our website.
How can we help you?
If you've been injured in a transport accident, we can help you get back on track.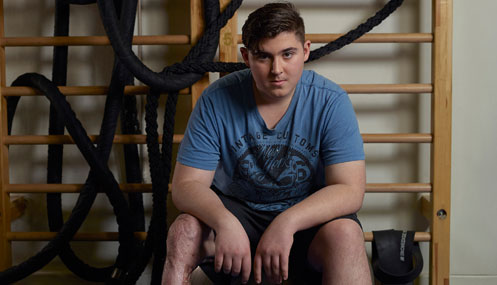 Towards Zero
Towards Zero is a vision for a future free of deaths and serious injuries on our roads.
The move Towards Zero is a collaborative effort between everyone in the community. Together, we can build a safer road system and help change road safety for the better.
Latest news
TAC urges drivers to take a scenic stop to avoid driving drowsy
24/07/17
The Transport Accident Commission has mapped out 24 scenic locations on route to and from Victoria's ski fields to help people plan their trip around taking rest stops and arriving safely.
Family-orientated road safety education at Fun 4 Kids Festival
03/07/17
The importance of role modeling responsible driver behaviour for children will be a theme of the Transport Accident Commission's presence at Warrnambool's Fun 4 Kids Festival.
View more news stories