Manage your claim online
Once you have lodged a claim, you can use myTAC to manage your claim via our app or our website.
How can we help you?
If you've been injured in a transport accident, we can help you get back on track.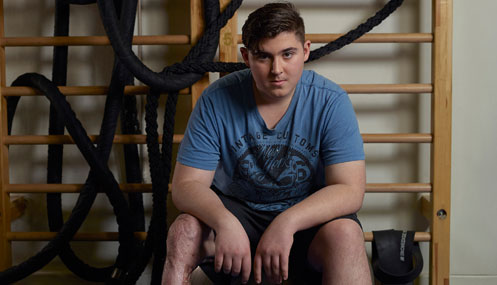 Towards Zero
Towards Zero is a vision for a future free of deaths and serious injuries on our roads.
The move Towards Zero is a collaborative effort between everyone in the community. Together, we can build a safer road system and help change road safety for the better.
Latest news
New TAC campaign reminds drivers to give space and slow down for cyclists
05/11/17
A new Transport Accident Commission campaign is calling on Victorian drivers to ensure the safety of cyclists on the road by slowing down and allowing enough space when passing.
TAC urges drivers and riders to look out for each other on the roads
19/10/17
The Transport Accident Commission is reminding drivers and motorcycle riders to look out for each other on the roads, with rider numbers set to increase sharply during the coming warmer months.
View more news stories