How can we help you?
If you've been injured in a transport accident, we can help you get back on track.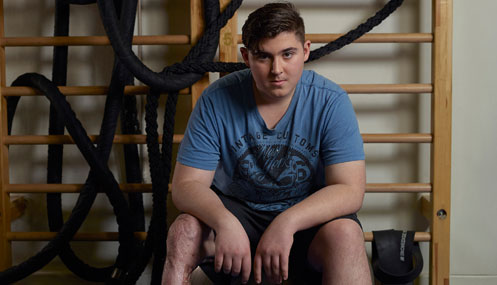 Towards Zero
Towards Zero is a vision for a future free of deaths and serious injuries on our roads.
The move Towards Zero is a collaborative effort between everyone in the community. Together, we can build a safer road system and help change road safety for the better.
Latest news
Women's soccer club joins Towards Zero push for safer young drivers
22/05/17
One of Victoria's premier women's soccer clubs is the latest recruit in Victoria's bid to create a new generation of safe young drivers. Transport Accident Commission CEO Joe Calafiore today announced the TAC had signed on as a major partner with Women's National Premier Leagues (WNPL) club Galaxy United FC.
Standing up for regional road safety on comedy road show
19/05/17
An unlikely partnership between laughter and road safety is at the centre of a new Transport Accident Commission effort to save regional Victorian lives.
The TAC has joined forces with the Melbourne International Comedy Festival Road Show as it tours the state between now and early July.
View more news stories