04 Jun 2015
New research has found cars fitted with low-speed auto emergency braking (AEB) stand a 38 per cent better chance of avoiding a rear-end crash.
Research from Australia (ANCAP) and Europe (Euro NCAP) has revealed a sharp decline in rear-end crashes for vehicles fitted with low-speed AEB compared to those without it.
TAC chief executive Janet Dore said the study showed why AEB should be included as standard for all new cars.
"Almost one in five injury crashes on Victorian roads (19 per cent) and one in ten fatal or serious injury crashes (10 per cent) since 2010 have been rear-end collisions," Ms Dore said.
"AEB plays a pivotal role in reducing these types of crashes and stopping people from getting injured on our roads.
"Only one in 10 cars in Victoria are currently fitted with AEB, but if consumers start asking for it in the showroom, the cutting edge technology will become more available and in quicker time," Ms Dore said.
AEB uses sensors to monitor the road ahead, helping drivers detect if they're approaching any hazards, such as pedestrians or other vehicles in the car's path.
The TAC's campaign on the benefits of AEB has returned to the airwaves and on billboards across the state, encouraging buyers to consider one of more than 170 models available with the technology.
"Improving the safety of Victoria's car fleet is an important step towards creating a safer overall road system that will reduce deaths and serious injuries," Ms Dore said.
"In an emergency, if your car has AEB, it will sense danger and brake, even if you don't."
To find out more about AEB and to see a full list of cars fitted with it, visit www.howsafeisyourcar.com.au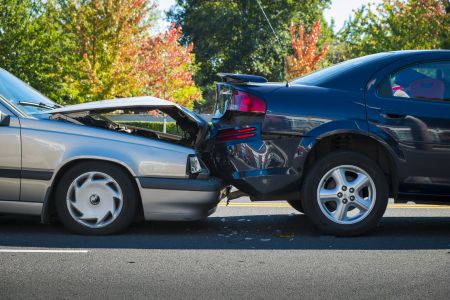 Cars fitted with low-speed auto emergency braking (AEB) stand a 38 per cent better chance of avoiding a rear-end crash
Download Hi-Res
Contacts
Media queries only:
Please refer any other enquiries to: