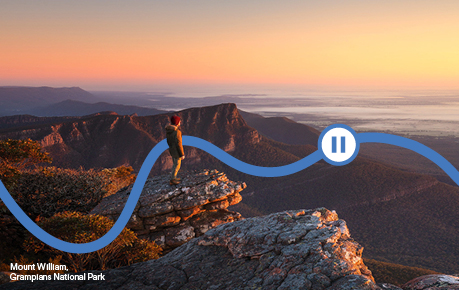 The TAC Pause Stop initiative aims to reduce driver fatigue on long journeys by encouraging road users to plan ahead, pull over, and recharge.
We have partnered with the Victoria State Emergency Service's (VICSES) Driver Reviver program and the Victoria Tourism Industry Council (VTIC) to operate Pause Stop pop-up sites across Victoria over key, high-risk holiday periods as well as at selected Visitor Information Centres throughout the year.
The interactive map below includes key Driver Reviver rest stop locations, VicRoads rest areas, Visitor Information Centres and points of interest around the state to help you take a break from the road.
A pause from the road might save your life.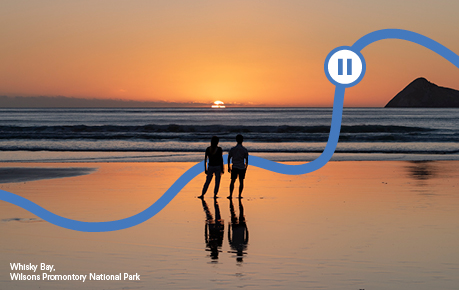 Drowsy driving is a high-risk behaviour that contributes to between 16-20% of road crashes in Victoria. Studies show someone who has been awake for 17 hours has the same level of impairment as a person with a blood alcohol concentration of 0.05.
When driving drowsy or tired you may find you:
Are yawning or have heavy eyes.
Have trouble remembering the last few kilometres driven, day dream or miss exits or traffic signs.
Drift from your lane, tailgate, hit a shoulder rumble strip or have difficulty maintaining a consistent, correct speed.
Find yourself waiting at traffic lights or not seeing lights change.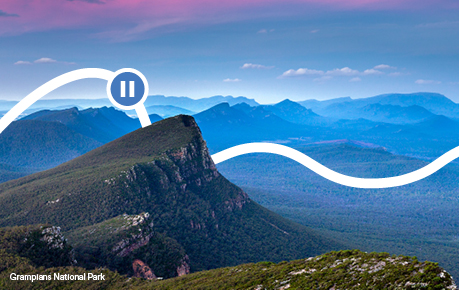 The only way to address fatigue is by sleeping. Make a choice not to drive when tired by following these guidelines to prevent driving drowsy:
Plan your journey ahead of time.
Aim to get enough quality sleep before driving – regardless of whether the trip is a long or short.
Avoid driving at times when you would usually be sleeping.
Don't travel for more than 8 - 10 hours a day.
Plan to pause from the road at least every two hours.
Consider swapping drivers where possible.
Don't drink alcohol before your trip - even a small amount can significantly contribute to driver fatigue.
Take a 15 minute powernap if you feel drowsy.
Find out more information about driver fatigue and drowsy driving here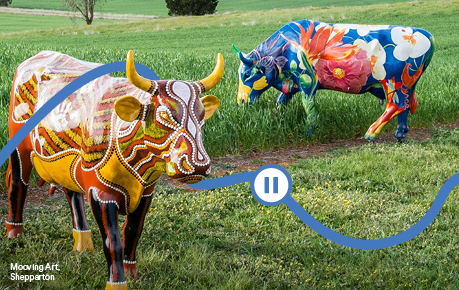 At Driver Reviver - Pause Stop sites you will find:
Pause Stop road trip essentials including travel items and activity packs for the kids.
Complimentary tea, coffee and biscuits.
Complimentary barista-made coffee (subject to location).
A place to rest and recharge.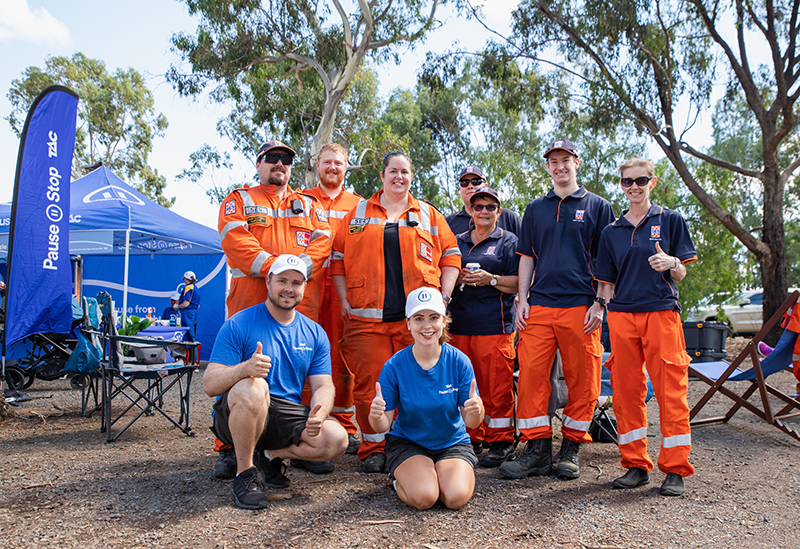 The TAC is working in partnership with Victoria State Emergency Services (VICSES) to support the Driver Reviver program. This is a volunteer-run program that encourages travellers to take regular breaks from the road. The program operates at 48 sites across Victoria, offering complimentary tea, coffee and biscuits, to drive awareness for road safety and accident prevention.
VICSES has served the community for over 40 years. It has 5,000 volunteers and 200 employees - all crucial to the vision to make the community safer.
Visit the Victoria State Emergency Service website to learn more.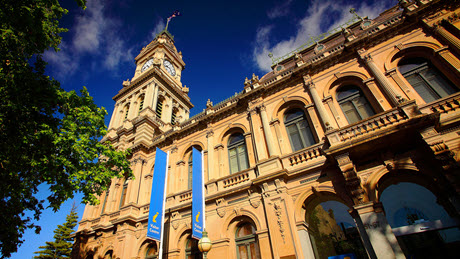 We have partnered with the Victorian Tourism Industry Council (VTIC) to increase the reach and impact of the Pause Stop campaign. With over 1000 members across the state, VTIC is the peak body and leading advocate for Victoria's tourism and events industry. VTIC's vision is to make Victoria a leading destination for domestic and international visitors with must-see attractions, must-do experiences and an unrivalled calendar of major and business events.
We are now reaching drivers with our fatigue messaging throughout Victoria through VTIC's accredited Visitor Information Centres.
Visit the VTIC website to learn more and find a Visitor Information Centre on your journey.