Charlie - Spotlight
Charlie was a true character, easily recognised with his wild orange hair. He was passionate about the things he loved and he loved being outdoors. In earlier years it was footy, downhill mountain bike riding and fly fishing; as he got older he included hunting and four-wheel driving.
He worked on his much loved 'pooie' Nissan Patrol, designing and rebuilding to get the 'perfect' rig. He had begun the fourth rebuild. The car was completely stripped and friends helped him install a new TD42 12mm pump and fully manualised auto, posting on Facebook – 'Car is now off its dial'.
Charlie was keen to finish the rebuild as he was planning a trip to Cape York with his friends. He was excited to get to the topmost point of Australia.
On a night in 2015, not long 21, Charlie was at the pub drinking and celebrating a mate's birthday. At closing they decided to continue the party elsewhere and six of them jumped into a friend's 4WD and headed off. It is believed none of them were wearing seatbelts.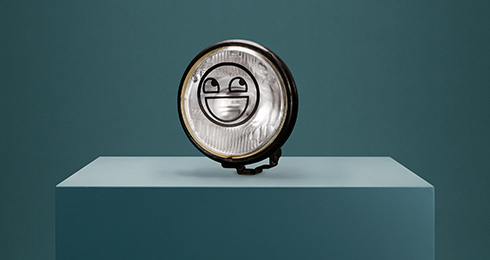 They got seven kilometres down the road and the driver lost control of the car when he took a bend too fast. The car rolled. Three of the passengers were thrown from the car and two of them were seriously injured. The driver, who was over the .05 limit, was uninjured and Charlie was killed.
The police said the incident took four seconds from the driver entering the bend to the car landing on its roof.
The family grieves the loss of Charlie. His mother bears a tattoo of a daisy on her arm and his sister wears his name and dates on hers. They think about the decisions made that night and how easily that group of kids could have made it to the party.
The 'pooie' now sits at his Dad's, unfinished. The trip to Cape York, like Charlie, is a memory.