Shani - School hat
Shani and her family were always on the move. In the four years since she was born, Rick and Kerry-Ann had travelled with her to Bali, up to Movie World and on day trips around Victoria. With Rick working nights as an on-call glazier, they made the most of all the time they had together.
In 1997, the young family had plenty to celebrate: Rick received a promotion at work and they'd just bought their first home; Shani had completed Kinder, was preparing for her first ballet recital and was just weeks away from her first day at primary school. A road trip was in order.
After Rick clocked off night shift, they packed the dogs and their camping gear into the car. Ahead of them was the drive to Wilson's Promontory and three full days to relax.
They arrived and unpacked before the moment of panicked realisation: they'd accidentally left the tent at home. The family drove around, looking for accommodation with no luck.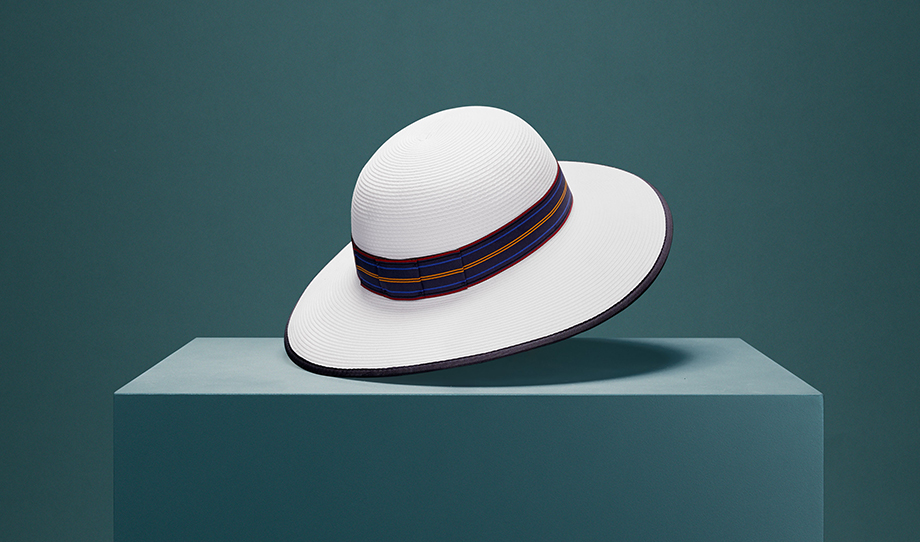 Kerry-Ann was chatting away to Rick as he drove onto a bridge heading to their next hopeful pitstop. She had no idea Rick had fallen asleep until their car collided, head-on, with a logging truck. Both their vehicle and Kerry-Ann's life turned on its head.
For more than two hours she sat trapped in the car, fully conscious, as her husband in the seat next to her and her daughter, who'd been expelled from the car, were dead.
Over the next five months, Kerry-Ann relearned how to walk, talk and eat, all while coming to terms with the fact that the split-second Rick gave in to his fatigue had irrevocably altered her life.
For more than 15 years now, Kerry-Ann has devoted herself to being a road safety ambassador. In that time, she's had many conversations with her 17-year-old son Kai about what his sister Shani was like. Kerry-Ann shows him her ballet gear and everything she had ready to take to school the next year: her bag, tiny uniform and wide-brimmed hat, all stark reminders of what should have been.