Kate - Ring
You could always count on Kate to have a few things: plenty of local gossip, glimmering rings – the more sparkly the better – stacked on her fingers, and a dirty joke in her pocket, ready to pull out at the moment when it could embarrass her sons and daughter the most.
A working mum from regional Victoria, Kate divided her time between her family, beloved dogs and occasionally volunteering at the local craft shop, Candles and Calico. She wasn't the craftiest person, but it was always good to give back to the community.
One of Kate's favourite things to do was pore over jewellery catalogues, circling the ones that shone most. During one of her regular phone calls to her daughter, Melinda, she proposed a plan: Kate would buy a special new ring that the two could share. Melinda could wear it and show it off, on the condition that she passed it back to her mum. It would be a token of their shared love of bling and their close bond.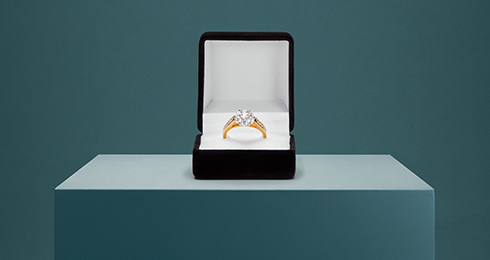 That was the last conversation Melinda had with her mum. Four days later, Kate and her husband, Geoff, were driving home to Harrow from Ballarat when a drug-affected driver fell asleep at the wheel and swerved onto the wrong side of the road. The head-on collision killed Kate instantly. Geoff's injuries left him needing life-long, full-time care.
That tiny treasure now represents even more for Melinda: it's a way to keep Kate close and remember her for the loud, shining person she was. It's also weighed down with significance; the ring remains on Melinda's hand because her mum isn't here to claim it back.
After her mum's death, Melinda studied law and now works with young offenders, helping other people to avoid the trauma she experienced – such as walking down the aisle and exchanging a different type of ring without a proud mum beaming from the front row.